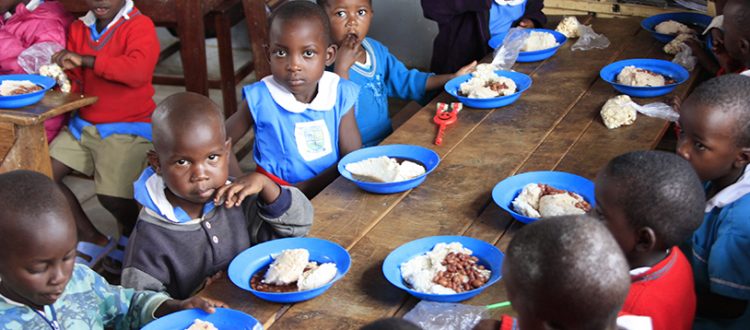 More than seven million Ugandans live below the poverty line, of those, more than three million are the poorest of the poor in the world. A recent article in New Vision by Thomas Froese asks the question, "Will life ever change for Uganda's poor?"
Povery creates extreme despair, meager salaries, squalid housing, hunger and disease that cripples the lives of its citizens. For over 10 years, Windows of Hope has worked tirelessy to help eradicate the poor conditions that plague many of Uganda's poor. Will you join us in our effort by supporting our campaign to provide lunch, for an entire year, for 250 students at the Aunt Elvi Mikkola Primary School in Rukungiri, Western Uganda?
For just $30, you can feed a student for an entire year!* Our goal is to ensure that all 250 students at Aunt Elvi are guaranteed a lunch, that's a goal total of $7,500. Please help Windows of Hope continue the fight of removing the conditions debilitating Ugandans by sending your contribution to our Lunch Drive campaign today!