Dear Family and Friends,
This summer (July 15th – August 1st) I will return to Uganda and I am requesting your prayerful and financial support. In addition to our work being done in Masaka, Rukungiri, and Sesse Island, I will be partnering with new friends made during my last visit and joining them on a Kisenyi Slum Tour in Kampala, Uganda's national and commercial capital. There we will walk through alleyways, visit drug dens, a dumping site and other places where 'street boys' live

.

Children living on streets are some of the most marginalized globally. Abhorred and mistreated, they are vulnerable to physical, mental, and sexual abuse, and many turn to sniffing (a combination of airplane fuel and industrial glue) to dull the pain and, simply put, "to forget." These invisible children sleep on the ground under makeshift shelters, eat only what they can scavenge, and lack access to even the most basic services. The goal is to assist in
bringing resources to these vulnerable and exploited children.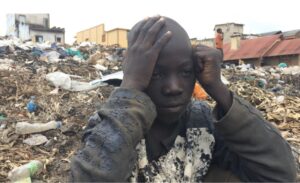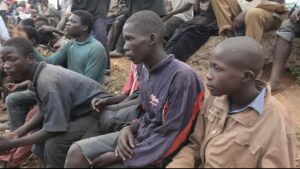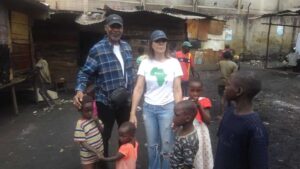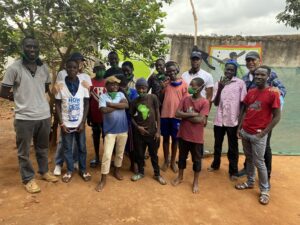 During the Kampala slum tour, visits to Aunt Elvi Primary School in Rukungiri and the Kalaya Vocational Center on Sesse Island, preaching at Masaka Baptist Church in Nyendo, and visiting ministry partners and friends, my goal in traveling through these various parts of Uganda is to practice a ministry of Christian relationships in which I allow the Lord to make me a definite encouragement to people. "Your love has given me great joy and encouragement, because you, brother, have refreshed the hearts of the Lord's people." Philemon 1:7. Will you consider helping me in this endeavor?
MISSION TRIP EXPENSES
My Air Travel – $1,500.00

My Accommodations and Food – $750.00

Aunt Elvi Primary School Lunch – $500

Kalaya Vocational School Lunch – $250
Total Estimated Trip Expenses:

$3,000
All donations are tax deductible and can be provided the following ways:
Online (see below)

Cash App to: $WOHUganda

Check payable to Windows of Hope (marked 2022 Summer Trip) and mailed to 525 Tammany Pointe, Alpharetta, GA 30004

T

hank you very much for your consideration and prayerful support.
Rev. Wayne Hill, Sr.
If you have any questions you would like to ask, please feel free to call me anytime at 678-350-8699.