Congratulations, Kankaka!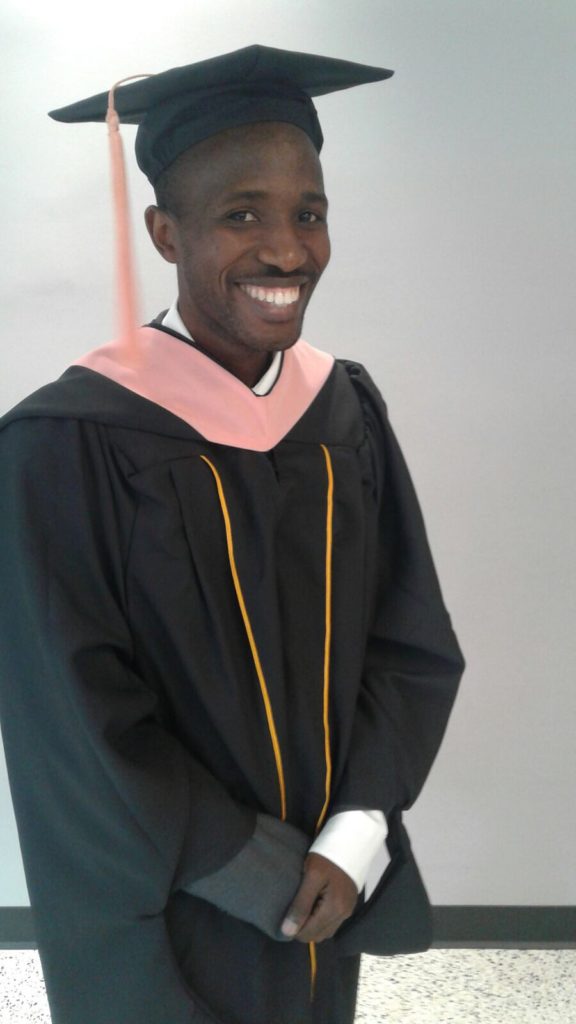 We are rejoicing in the Lord's faithfulness in celebrating the graduation of Kankaka Edward Nelson. Today, Ken has earned his degree from Johns Hopkins, Master of Public Health (MPH).
Ken has been studying at Johns Hopkins in Baltimore since June. During his time in the program, Ken has interacted with public health faculty members renowned for teaching, practice and ongoing research around the world. It is a diverse and collaborative learning environment. The goal of the Master of Public Health program is to rigorously prepare students to become leading public heath professionals capable of addressing current global health problems with multidisciplinary, evidence-based approaches.
WOH is excited to share in Ken's success story. Because of committed, generous, supporters and friends like you, Ken's story is conceivable. Ken said it best in one of his writings:
Life did not grant me the opportunity of knowing my father, for he passed on when I was three months old. I have fair knowledge of the face of poverty. I know the valleys of despair that by reason should nearly drown the courage to succeed.  Despite a strong determination to make utmost use of opportunity, the quest to succeed is clearly no smooth road. There were numerous challenges that looked like insurmountable giants and so often stirred up in me storms of self-doubt and feelings of extreme inadequacy. But, the good news is that God has greatly blessed me! Among the biggest blessings I can count is that of belonging to the Forde family. I have enjoyed the great symphony of genuine love and brotherhood at the Love House. What a blessing and treasure the friends of the Forde family are to us – writing letters, visiting us, keeping us in prayer, physical support, friendship, and love.
Thank you for your support of the work of Windows of Hope. The success of the children the Lord has placed in our charge is also your success (Romans 12:15). Thank you for supporting us … thank you for rejoicing with us! Congratulations, Kankaka!