On Wednesday, April 5th, girls from the Kalaya Vocational School had a graduation celebration. They are showing their hair styles and modeling dresses that they made themselves through the school vocation teaching.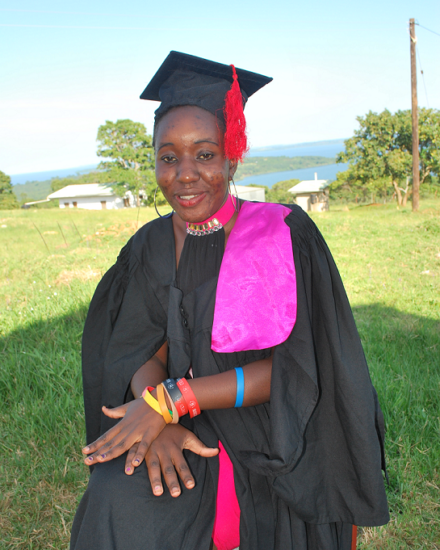 Kalaya School is a vocational school for young women who are part of the poverty stricken society around them. Kalaya Training Center is a Christian School that believes in equipping those less fortunate by helping them to learn a trade of catering, tailoring and teaching and to build their skills of parenting and good health habits and hygiene.
Kalaya seeks to create economic opportunities for young women to become economically self-sufficient and build confidence. Women in this program are provided the space and support to develop their business ideas, learn new vocational skills, and join a community of supportive women. In Uganda, with 83% youth unemployment and 50% of its population being under 30, there is a huge need to provide employment and vocational training for young and under-served women. Kalaya empowers young women by creating the platform to produce beautiful clothing and accessories, discover clients, provide good customer service, and master sewing and mending skills, so they can become confident in their ability to provide a service in exchange for money and be able to support themselves and their families.